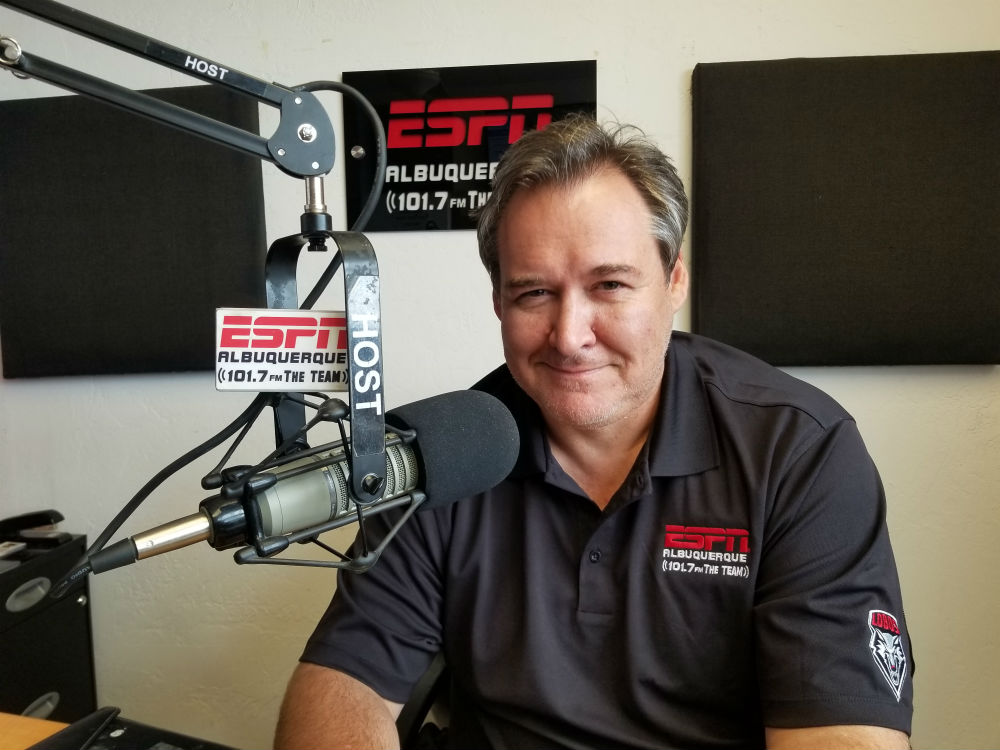 A living legend of the air waves returns to Albuquerque as Jim Villanucci takes to the microphone Monday, Oct. 22 as the drive-home host for ESPN Radio 101.7 FM The Team (KQTM-FM).
The talk show, billed as "Sports, Talk and More," will air Monday through Friday from 4 p.m. to 7 p.m.
"The range of this show is as unlimited as Jim's talent," said Joe O'Neill, The Team's President. "Of course, there will be sports, but Jim will jump into current events, pop culture and anything a listener, or Jim, wants to talk about."
Villanucci takes over the spot vacated by Bob Brown, who retired after ten years as the host of "The Locker Room."
"It's great to be back in New Mexico. I'm humbled by this opportunity," said Villanucci. "I'm excited to catch up with the audience I gained over my 14 years of radio here. Trust me, the best is yet to come."
Villanucci has been nominated for two Marconi Awards and was named a "Talkers Magazine Top 100 Talker" for 15 consecutive years as a talk-show host at Albuquerque's 770 KKOB-AM.
"This is an exciting and dynamic addition to our station," said O'Neill. "We are fortunate to have a person with Jim's talent, intellect and humor who also is familiar with the Albuquerque and New Mexico culture. I'm certain that Jim's thousands of fans share our excitement."
Said David Dominguez, The Team's Vice President and General Manager: "The station has had some landmark moments over the years and this is another one. There are very few radio personalities who you are compelled to listen to and Jim just might be the best ever in Albuquerque. You don't just want to hear what Jim has to say; you don't want to miss it."