New Mexico United got the fast start they needed against one of the hottest clubs in the Western Conference. Unfortunately, it wasn't enough to hold off San Diego Loyal as the two sides ended in a 1-1 draw.
In front of the home faithful for the first time in 2023, United looked energized and more than up to the task. Zach Prince's men pressed high as they attempted to disrupt the buildup from the visitors. While the efforts didn't result in anything positive, they forced Loyal to adjust how they played out of the back.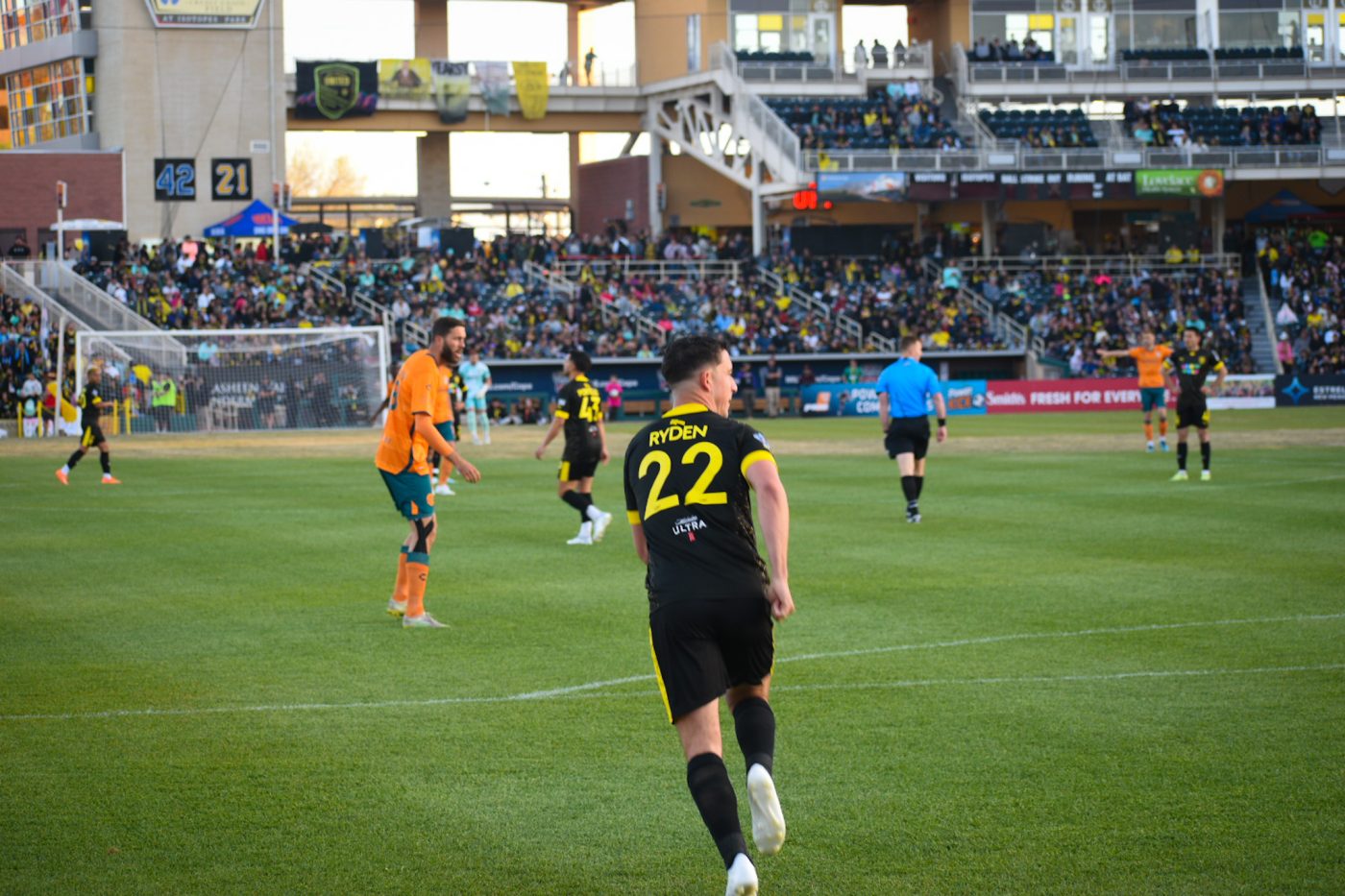 One week after having a match to forget, Sam Hamilton got involved early and it yielded the best possible outcome. Within six minutes, the defensive midfielder was pushed abnormally high up the pitch, almost playing as a centre-forward. After having one shot on goal spoiled, Hamilton wouldn't let the second one pass him by. As the clock crawled into the ninth minute of play, Amando Moreno played a cross in from the left wing for Santi Moar.
Moar was in the perfect position to play the cross and despite nearly scoring, Koke Vegas' kick save cleared the ball as far as Hamilton. On the volley, Sam delivered a top-notch shot on goal and shook the net for the first home goal of the season and gave United a 1-0 lead.
Falling victim to offside calls prevented the Black and Yellow from taking advantage of further quality opportunities in the first half of the evening. Without that second goal, United wasn't able to get themselves the cushion they needed to stave off another stoppage time goal. A late foul conceded by United near midfield let Charles Adams and Evan Conway link up just before the half ended. The free kick was well taken, allowing Conway the time he needed to rise up and head the ball into the right corner of the net to pull level, 1-1.
The match remained tight throughout the second half, but neither could find a winner. United conceded the majority of possession of the ball but limited Loyal to only three attempts in the final forty-five minutes. None of them threatened Alex Tambakis however. At the same time, United couldn't find a shot on target in nine second-half attempts.
Player of the Match
Sam Hamilton – In an unexpected turn of events, Sam found himself playing farther forward than anyone expected. That change gave him the opportunity to put two shots on target, converting one of them for the first home goal of the season for the club. Defensively, Sam put in a shift as well, ending the night with six tackles and three interceptions to his name.
Up Next
United returns to the pitch on Saturday, April 22 when they are once again on the road. Their next opponent is Colorado Springs Switchbacks FC. That match is set for a 6 p.m. (MT) kickoff from Weidner Field.