In the new world of NIL, facilities may not be as high on the priority list as they once were, but they still have plenty of appeal.
On a windy Thursday afternoon at University Stadium, University of New Mexico and New Mexico Mutual officials unveiled the New Mexico Mutual Champions Training Center with a ribbon-cutting ceremony. Those in attendance included UNM President Garnett Stokes, Vice President and Director of Athletics Eddie Nunez, representatives from the UNM Board of Regents and New Mexico Mutual, along with many Lobos players and coaches.
"When we talk about support, we talk about people that are all in," said Eddie Nunez. "President Stokes, in the beginning, when she arrived about six months after me, we had a lot of challenges in front of us. And this project was one. And through and through, she has not just helped make this happen, but she has continued to help UNM Athletics be a force to be reckoned with, and be a central and integral part of UNM."
One of those challenges came in the Spring of 2022 during the building process, when COVID-19 put extra pressure on supply chains, making certain materials more expensive.
"We got to a position where this project, which was moving fast, ultimately, was about to hit a roadblock. The funding wasn't going to be available. We were going to have to find another million, or so, dollars".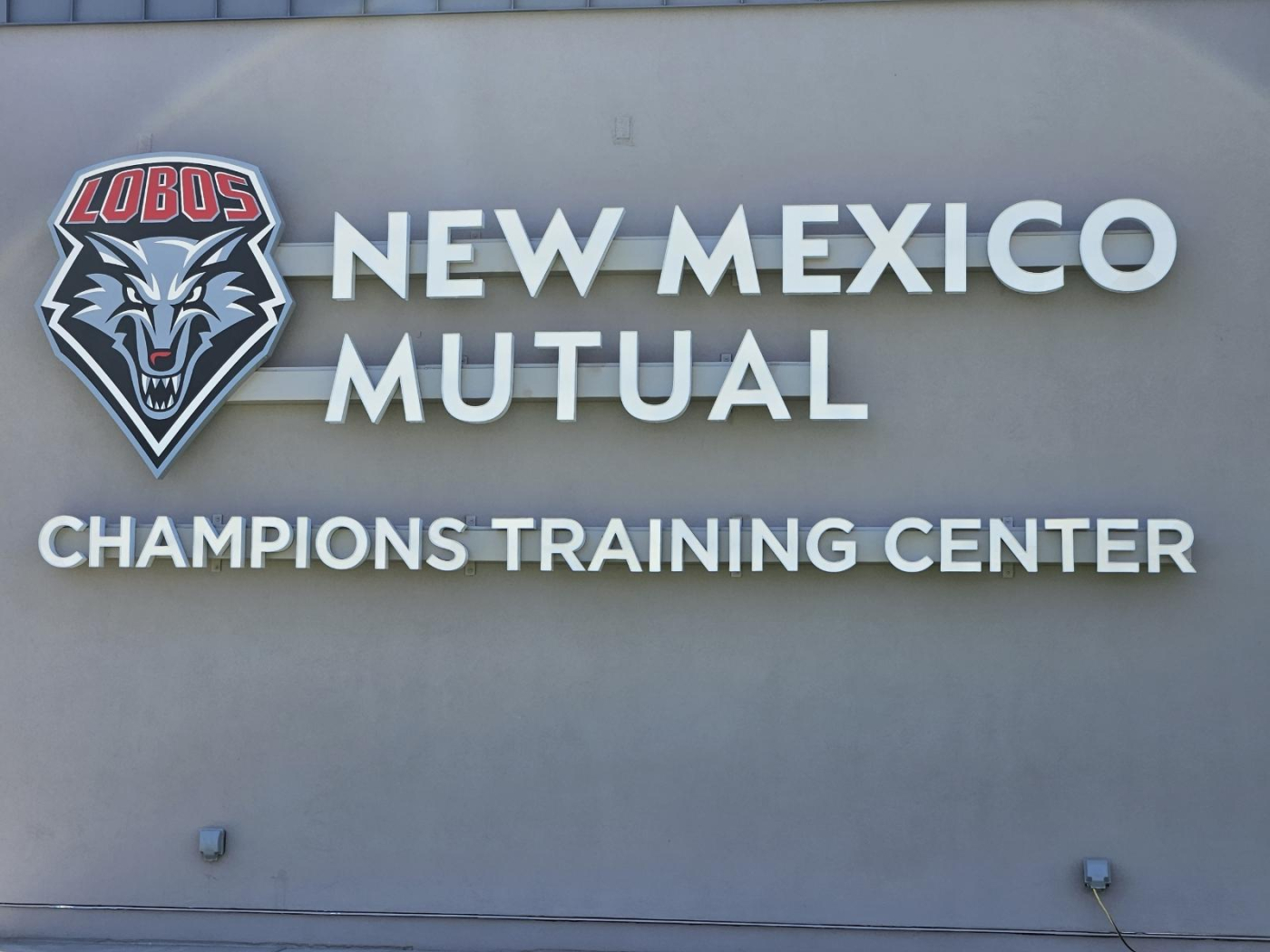 Nunez thanked, and credited, New Mexico Mutual for its continued support.
Regent William Payne was also recognized for his individual $500,000 donation, which Nunez said led others to do the same.
While certain programs, such as men's and women's basketball, have their own workout spaces, the new training center will be available to all UNM Lobos teams and athletes.